Ten things to bear in mind to help you manage nerves about your wedding speech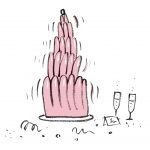 1. It's natural to feel nervous. As Mark Twain said " There are two types of speakers: those who get nervous and those who are liars."
2. The audience is on your side. Unlike some speaking events, like a political rally, you face no hostility . They  are not in critical mood. They don't mind mistakes. They want you to succeed.
3. Know what is expected in your speech. Which speech? How long? Who're you toasting? Who are you thanking? What must you cover? What to avoid?  Answers early on lends confidence to preparation.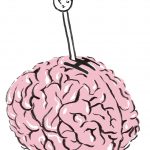 4.  Don't procrastinate.  For some, nerves leads to delay in preparing the speech. This increases pressure on performance leaving no time to rehearse . Get your brain in gear ,
5. Master your start. The toughest, nerviest time is when you stand up, your first few words. So keep them simple, easy to say, no 'clever' joke. If you practise nothing else, practise the first 30 seconds. Master these, the rest will seem easy.
6. Take 'bite -size'chunks. Don't think of your speech as, say, 5 daunting continuous minutes. Break it down into separate short sections. 30 seconds or so. Pause between them. This will  make your delivery easier
7. Signpost notes for security.  Reading a script, eyes down, loses your audience. Prepare short 'signpost' notes, to keep you on track. Pause, glance at them, look up, continue talking.
8. Keep it simple. Don't write long paragraphs , difficult to deliver, adding to nervousness, difficult to listen to. Short sentences are easier to deliver. Avoid longdifficulttopronounce words .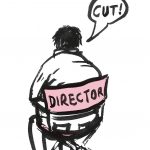 9. Rehearse, rehearse, rehearse. Ask a friend to 'to direct' you, How do you come across? The more you rehearse the more spontaneous you'll be. The more you rehearse the more confident you'll be.
10. Let your body talk. Just before speaking, find a private space and do some vigorous powerful movement, fist pumping ( I am the greatest! ) The powerful feeling will carry into your speech. Try it! And listen to Beyoncé:
 " I get nervous when I don't get nervous. If I'm nervous I know I'm going to have a good show."
More ideas  are in my book  Unaccustomed As I Am … The Wedding Speech Made Easy    Amazon now and bookshops.